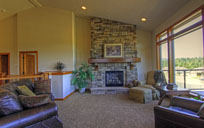 "We contracted with Paras Homes to build our new home. The entire process was very professional and extremely well organized. We made some minor changes as we built, but that did not hold up the process, and I felt they were priced fairly and added value to our home. We were extremely pleased with the end result from a quality standpoint, and had only minor warranty items that were addressed timely and professionally. We also couldn't be happier with the neighborhood we chose, as we believe the standards Paras sets for their neighborhoods will help our home hold its value much better than many of the other choices out there for new homes! "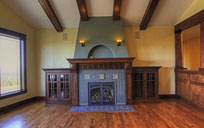 "I would like to recommend Paras Homes, LLC to anyone considering building a custom home in the Spokane area. I had Paras Homes build a custom home for me in the Trickle Creek neighborhood, on the South Hill. It was the 4th custom home I had built for me in the past 33 years. The quality subcontractors and on time building process made the experience smooth and seamless. Paras showed why they have had a quality building reputation in the Spokane area for many years. Their professionalism was unsurpassed. It is worth giving Paras Homes an opportunity to bid on your next custom home!"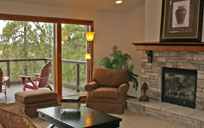 "We are first-time homeowners as well as first-time home-builders and we have no regrets and are so happy that we chose Paras Homes. Family and friends would jokingly say, "Oh, you're building your own home?! Enjoy it if you don't go crazy first." However, thanks to Paras Homes the entire process was smooth, enjoyable, and quick. From breaking ground to being handed the keys, our quality home was ready in less than 6 months and in time for the Holidays. All of our opinions were heard and even the smallest details were paid attention to. We are so excited to grow as a family in this warm and welcoming Paras neighborhood!"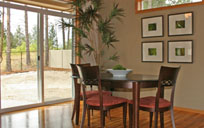 "Buying a home from Paras Homes has been a great event. The company is very well organized. Our project manager was knowledgeable and very helpful in walking us through the building process. Our construction supervisor did a great job of organizing the sub-contractors and keeping everything running on schedule. The quality of the construction is a 10! Can't say enough how happy and would recommend Paras homes to anyone."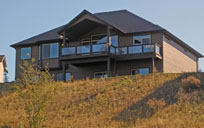 "Paras Homes came highly recommended for excellent craftsmanship and quality materials, and we were not disappointed. The entire process was smooth and easy, from customizing the slab on grade design with no stairs inside or out, to completion right on schedule. Subcontractors were extremely helpful with ideas, flexible and pleasant to work with. During the build, we were kept informed several times a week about the next step in the process and in the end, we are extremely pleased with our new home!"