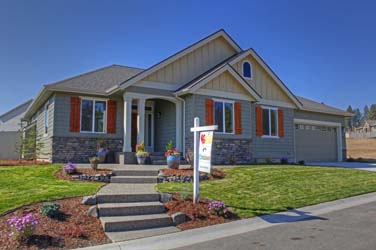 "We recently moved into our beautiful new custom built home, built by Paras Homes in Trickle Creek! Our house is like a piece of art, especially the wood work and the detail. Working with our Project Manager, after picking our lot, was a pleasure. He was always available and able to answer any question we had. The Paras sub-contractors were also the best. Quality Floors & Interiors, who helped us out with flooring, carpet, decor in the kitchen and bathrooms was exceptional. There were so many choices to choose from! Affordable Custom Cabinets, who worked with us picking out our fabulous cabinets, also with lots of choices were so very helpful. Revival Lighting and the many choices of lighting were exceptional. We give the Paras team and their sub-contractors 5 stars, for all the help and creative ideas that went into our lovely home that we will enjoy for many years ahead. Many thanks Paras Homes!"

Kevin and Pam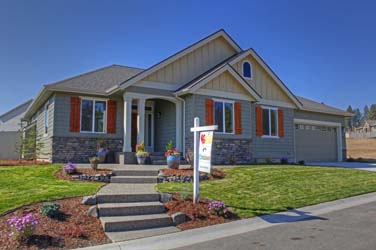 "We picked the most professional builder to build our dream home! Paras Homes has been known for the last 35+ years as building the best homes with numerous yearly awards for their work. All of their contractors have done excellent work on each phase and have gone beyond to make sure it was to our satisfaction. We had a positive experience with their field staff and especially our dedicated Project Manager, who listened to what we had to say and he responded quickly to our concerns without hesitation. We thoroughly enjoy our home and living in Trickle Creek in the Glenrose area has been great. We recommend Paras Homes to anyone looking to have a home they can be proud of and couldn't be happier with the outcome!"

Michael and Rosemary

"We love our new Paras home! Moving to Spokane has been a wonderful change and our new home is comfortable and lovely. Paras Homes obviously takes great pride in the houses they build and it shows in the quality work. It is seen in the craftsmanship, materials and finishes that went into our home. People of quality and integrity designed and built our lovely place and were great to work with. The vendors that partner with Paras are exceptional professionals and guided us through the long process of customizing our place. We couldn't be happier with our beautiful home! "

Allen and Rosa Lee