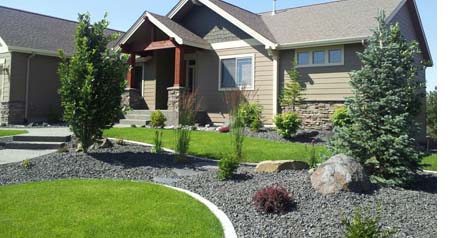 INTEGRITY IN HOME BUILDING
Many builders try to claim quality, but Paras has a strong reputation we have been building for nearly 40 years to back it up!
We take the time to build a home the right way while providing attentive and courteous service to our clients, an approach that sets us apart from others! After all, who would want to live in a home that is rushed through the construction process, and with little or no attention to quality or detail?
Through long-standing relationships, production volume, and efficient design, we can appropriately control cost! A Paras Home is the proper combination of quality and cost, and we are priced right! We do not cut corners, and our approach has been validated through long term sales and satisfied customers.
EXPERIENCE
Throughout our nearly 40 years we have built in over 30 new neighborhoods, most of which have been exclusive to Paras Homes. Our neighborhoods have consistently produced some ofthe best re-sale values in town.
In addition to building in our own neighborhoods, Paras Homes has had many successful projects on acreage and individual lots throughout the years - building on acreage or your own lot often presents unique challenges that require our level of experience and knowledge. If you are looking for property or already own land, we will evaluate your site for feasibility, building cost, and architectural design.
THE PARAS DIFFERENCE
Our quality and craftsmanship are consistent through all phases of construction - each Paras home is designed to maximize curb appeal, and every home features furniture quality wood work finish, which exceeds the industry standard. An experienced design team produces a well coordinated interior finish. We give flexible, fun, and courteous service. At Paras Homes, our ultimate goal is to provide long-lasting value!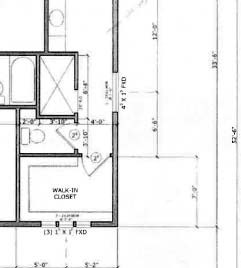 FLOOR PLAN DESIGN
• One of the most valuable services we provide is our in-house floor plan design.
• We produce floor plans with in-depth knowledge of local building codes, and with a complete understanding of the cost impact of the design.
• We work with you to create a plan with value engineering, and the result is a home that is designed to meet your needs and your budget!
• Typically our design costs are lower than other plan services.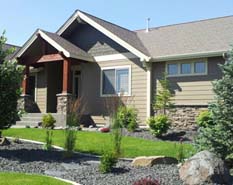 BUILDING ON YOUR LAND

• We have built numerous homes on owners' property throughout the years, including several recent projects on South Hill land, in Worley, ID, and on Cheney acreage!

• Many owners have a plan designed before ever meeting with a builder, and have already lost more money than can possibly be saved through a competitive bid process.

• Please allow us to show you the many services we can provide to keep your costs in line, including custom plan design and value engineering at a much reduced cost.