"...first-time home-builders and we have no regrets and are so happy..."
"...project manager was knowledgeable and very helpful..."
"...we are extremely pleased with our new home!"

Read More Testimonials

As a custom home builder in Spokane, Coeur D' Alene and Eastern Washington, Paras Homes has set many design and construction standards throughout the region, including the Spokane and Eastern Washington area. Paras has built a reputation for quality homes, as well as exceptional new construction neighborhoods and communities. Since 1981, Paras Homes has built a "Tradition of Fine Homes", and continues to deliver excellent quality and service to numerous clients in the Spokane area and beyond.

Available Homes
Higher Standards in Home Construction
Paras Homes has established a reputation in the community for building homes with great curb appeal. However, it is the aspects of our homes that you may not see at first glance which set us apart from others. After all, quality and value are defined by much more than standard features. Inquire with us about some of the ways Paras Homes goes above and beyond to ensure ultimate quality.

Floor Plans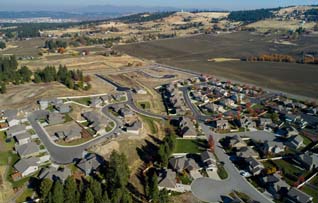 A superb South Hill location w/ a Country feel! We are excited to announce our new 4th phase of Trickle Creek! Trickle Creek is truly one of the few remaining high quality new communities available on the south hill, and our new phase provides 38 lots, many with great views! The neighborhood has always been classified by its residents as having a great country feel, located on the edge of town, while still being very close to the main areas of the south hill, as well as downtown. Similarly to previous phases, the new 4th phase accommodates all types of lifestyles, ranging from one-level rancher plans to basement ranchers and two-story homes!

Trickle Creek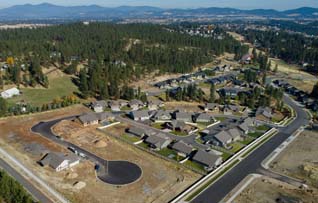 Valley Springs features the newest private gated community in the Spokane Valley! Valley Springs provides a neutral location to downtown Spokane, Cd'Alene, and north to Green Bluff and Mt. Spokane. Our current gated phase has private lots, and many have great views and/or open green spaces behind the homes. The neighborhood has a nice quality feel, and homes at a great price point! Additionally, Valley Springs borders a 950 acre recreation area, which has many hiking and biking trails to explore! When you choose to have Paras Homes build your new home, you are putting your trust into a team that understands the principles of Quality, Craftsmanship, and Consistency, regardless of the size of the project. Whether you are buying a home for the first time…or the last, Paras Homes will deliver.

Valley Springs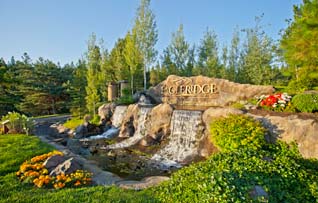 Eagle Ridge is an exciting Spokane south hill location, and is the premiere true "community" in town. Many of our lots feature great views and privacy at a great value, and Eagle Ridge has an extremely close proximity to downtown Spokane and the Spokane International Airport. Our variety of lots allow us to accommodate almost any type of home buyer!

Eagle Ridge